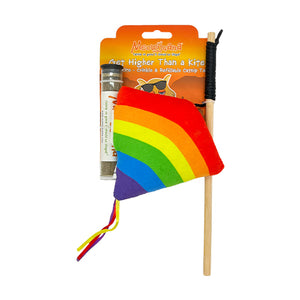 Get Higher Refillable Kite - 12/case
Meowijuana Get Higher than a Kite Refillable Toy - Break out this kite and watch your cat fly high! Add our pawsome all-natural catnip into this multi-colored kite ensuring, your kitty will be floating above cloud 9. Our durable construction keeps this kite in the air for an experience so good, your cat won't want to come down.

Catnip can be given every other day to cats, but after a few minutes, its effectiveness wears off and your cat will need to be away from the catnip for a while in order to experience a reaction again. Catnip may not be well received by cats under a year old.
---
We Also Recommend